Maximilien LUCE
1858-1941
Any questions?

contact@mr-expert.com
Do you own a piece by Maximilien Luce and would you like to know more about the work and its value? Our Experts will carry out a free appraisal of your painting, provide you with an estimate of the market price, and help you to sell it at the best price.
Status, price and estimate of Maximilien LUCE
Price of a painting: 1,000 – 200,000€.
Artist's status for the sale of a drawing or a watercolour: 200 – 3,000€.
Selling price of a print or an engraving: 100 – 800€.
The beginnings of a committed artist
Maximilien Luce was born in 1858 in the centre of Paris and spent his childhood in a craftsman's environment.
He was attracted to drawing at a very early age and followed an apprenticeship in woodcutting in Henri Théophile Hildibrand's workshop. In this continuity, Luce will join a specialised workshop and produce woodcuts for a weekly magazine.
It was in the 1880s that he began to devote himself more specifically to painting.
Luce maintained close links with anarchist circles, notably participating in the weekly review le Père Peinard founded by the militant Émile Pouget in 1889. Although the artists of his entourage, Paul Signac and Paul Seurat, shared this political affinity, Luce was even more committed to it. Over the years, he supplied drawings to the anarchist newspapers, Les Temps nouveaux and the Bataille syndicaliste, and took sides in the conflicts of his time.
From Neo-Impressionism to the beginnings of Fauvism
Following the impulses of Camille Pissarro and the circle of artists he frequented in the mid-1890s, Luce took the path of neo-impressionism. Georges Seurat and the artists of his time began to take an interest in scientific writings and the impact this could have on their artistic practice.
Although Luce knew and showed a particular affection for Nicolas Poussin's painting, the touch and juxtaposition of complementary colours allowing for luminous vibrations, as well as the technique of divisionism, won her first favour.
Following a stay in the province of Hainaut, better known as the Black Country, Maximilien Luce takes a close look at the world of the steel industry. The latter becomes one of his favourite themes, an opening where he reinvents his touch and produces a singular pictorial universe. He extracts motifs with a strong emotional charge from it, trying to reveal its poetic power.
Luce's depictions of urban hearts and landscapes are intense. The painter seems to play with atmospheric moods in order to characterise space and time, supported by a vibrant palette.
Town planning is also one of his main interests.
Luce: an acclaimed artist
His first solo exhibition was held in the gallery of the Parisian art dealer Durand Ruel. The artist met with notable success both with the public and the critical world.
Luce briefly held the position of President of the Society of Independent Artists following Paul Signac between 1934 and 1935. He died in 1941.
Some of his paintings belong to the collections of the Musée d'Orsay. An important retrospective is dedicated to him by the Musée des Impressionnismes in 2010 in Giverny.
Recognising Maximilien Luce's signature
Like many artists, Maximilien Luce did not sign all of his works. However, you will find below an example of the signatures to give you an idea. Variations of these signatures do exist, do not hesitate to contact one of our experts to formally authenticate a signature.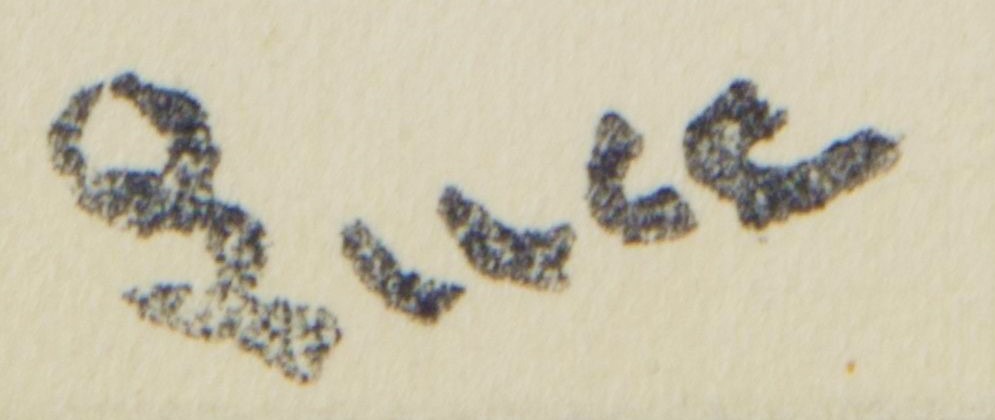 Appraise and sell a painting by Maximilien Luce
If you own a Maximilien Luce painting or any other sculpture, ask for a free estimate via our online form.
You will then be contacted by a member of our team of experts and auctioneers to give you an independent view of the market price of your painting. In the event of a sale, our specialists will also advise you on the various options available to sell your work at the best price.