Any questions?

contact@mr-expert.com
Do you have a piece by Damien Hirst in your possession and would like to know its value? Our Experts will carry out a free appraisal of your piece, provide you with an estimate of the market price, and then help you to sell at the best possible price.
Status, estimation and price of the artist Damien Hirst
Price of a painting by the artist: 880 – 910,000 €.
Price of a drawing by the artist: 390 – 200,000 €.
Estimation of a print by the artist: 110 – 39,000 €.
Estimation of a sculpture by the artist: 220 – 4 500,000 €.
Estimation of a photograph of the artist: 1,700 – 14,000 €.
Price of the artist's furniture: 650 – 17,s100 €.
Price of one of the artist's ceramics: 80 – 800 €.
If you would like to have a work by Damien Hirst appraised, our experts will take care of everything.
Damien Hirst's training
Damien Hirst is an English artist, born in Bristol on 7 June 1965. His childhood was marked by his turbulent behaviour. Drawing is the only thing in which he set himself apart in a positive way.
He entered the Leeds College of Art with a two-year degree course because he was refused entry through the normal route. In 1986 he entered the University of Goldsmiths in London to study Fine Art, as his academic results did not allow him to enter St. Martin's College of Art.
Damien Hirst and his relationship to death
In the 1980s, he worked as a sculptor and curator and made his mark on the art scene as a member of the Young British Artists. He presented his first solo exhibition entitled In and Out of Love in 1991.
Damien Hirst is best known for his installations dealing with the theme of death. During his studies, he worked in a morgue. He is now working on a series that presents the corpses of animals such as sheep, pigs and tigers. Hirst immerses these animals, sometimes with their internal organs revealed, in formalin, a chemical compound used as a preservative, and displayed in aquariums.
His artistic activity is also punctuated by the making of paintings or short films.
He continues to develop his installations, which became increasingly macabre and often show splashes of blood. For example, he created black monochromes with dead flies stuck on them and relics and showcases with the heads of cows supposedly representing Christ and his apostles.
His achievements have been criticised and many denounce his lack of ethics and his use of once-living animals.
Damien Hirst and the art market
In 2007, Sotheby's London sold an installation by the artist entitled Lullaby Spring showing a metal medicine cabinet filled with pills for over $19 million.
In September 2008, Hirst himself organised an auction of his works at Sotheby's instead of going through the classic gallery circuit. The auction was a great success, but it is said that many galleries participated in artificially raising the bidding so that the artist's status would not drop.
In 2015, he opened his own gallery in London, The Newport Street Gallery.
Recognising Damien Hirst's signature
Like many artists, Hirst did not sign all of his works. However, you will find below an example of the signatures to give you an idea. Variations of these signatures do exist, do not hesitate to contact one of our experts to formally authenticate a signature.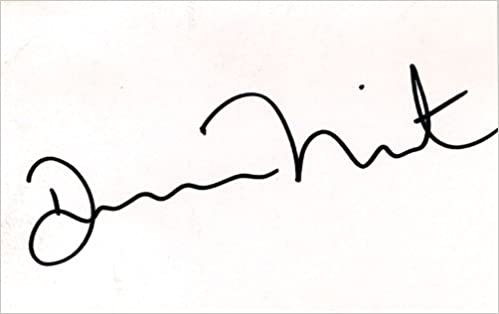 Appraising and selling a piece by Damien Hirst
If you own a piece by Damien Hirst or any other object, ask for a free estimate via our online form.
You will then be contacted by a member of our team of experts and auctioneers to give you an independent view of the market price of your piece. In the context of a possible sale, our specialists will also advise you on the different options available to sell your work at the best price.