Peter LINDBERGH
1944-2019
Any questions?

contact@mr-expert.com
Do you own a piece by Peter Bordbeck and would you like to know more about the work and its value? Our Experts will carry out a free appraisal of your painting, provide you with an estimate of the market price, and help you to sell it at the best price.
Status, price and estimate of the artist Peter LINDBERGH
Price of a photograph: €600 – €110,000
A unique journey
Peter Bordbeck, more commonly known as Peter Lindbergh, is a painter and photographer specialising in portraiture and fashion photography; he is also a film director. Peter grew up in the small town of Duisburg in Poland where he worked as a decorator and metalworker. He spent his summers along the clear shores of the Dutch coast, which had a lasting influence on his work, almost as much as his view of the industrial areas of Duisburg. In the early 1960s, Linsbergh went to Berlin, where he studied at the Berlin Academy of Arts. Following in the footsteps of Vincent Van Gogh, whom he greatly admired, he hitchhiked to Arles and then embarked on a two-year journey to Spain and Morocco.
On his return to Germany, he studied abstract and conceptual art and discovered Joseph Kosuth, whose art had a strong influence on him. Gradually, Lingbergh turned to photography and worked in Düsseldorf with the photographer Hans Lux, who taught him the rudiments of photography. In 1973, Lindbergh opened his own studio and quickly established a strong reputation in Germany. He was then invited to join the team of the German weekly magazine Stern, where he collaborated with the greatest photographers of the time, such as Helmut Newton, Guy Bourdin and Hans Feurer.
Freeing his subjects
Peter Lindbergh shakes up the codes of photography, especially fashion photography, by focusing on a greater realism of the subjects, abandoning excessive retouching, preferring a face left bare, without make-up, which allows emotion and character to shine through its surface thanks to the use of black and white. His fashion photographs are extremely influential and important in the industry, and his iconic photograph for the January 1990 issue of British Vogue featured the top models Linda Evangelista, Naomi Campbell, Tatiana Patitz, Cindy Crawford and Christy Turlington for the first time, thus initiating the era of the "supermodels". Lindbergh was also entrusted with three editions of the Pirelli calendar, in 1997, 2002 and 2017, taking nearly 27,000 photographs from all over the world.
Lindberg has also made a number of critically acclaimed films and documentaries, such as Inner Voices, made in 1999, which won the award for best documentary at the Toronto International Film Festival. He also directed a short film about Pina Bausch, one of his closest friends, which was presented out of competition at Cannes in 2007. That same year he also presented Everywhere at once at the Cannes Film Festival. His film work has been heavily influenced by old German cinema, especially the creations of Fritz Lang. The influence of Dorothea Lange's images of the Great Depression can also be seen in his filmed and photographed works.
Significant renown
The works of Peter Lindbergh are the pride of the world's greatest museums, including the Victoria and Albert Museum in London, the Metropolitan Museum in New York and the Fonds Régional d'Art Contemporain in France. Among the many exhibitions devoted to the photographer's work, we should mention the one held in 1994 in Bunkamura, Japan, which achieved record attendance. In 2002, the Pushkin Museum in Moscow held an exhibition of Lindbergh's work, the first time in its history that an exhibition of the photographer's work has been held.
This immense critical and institutional recognition contributes to the extremely high price of the artist's works on the art market. Thus, his photographs of top models, which are the most appreciated because they are the best known to the general public, fetch good prices, sometimes reaching peaks, as in 2017 at Sotheby's London, where a photograph of Christy Turlington was sold for more than 170,000 dollars.
Recognising Peter Bordbeck's signature
Like many artists, Peter Bordbeck did not sign all of his works. However, you will find below an example of the signatures to give you an idea. Variations of these signatures do exist, do not hesitate to contact one of our experts to formally authenticate a signature.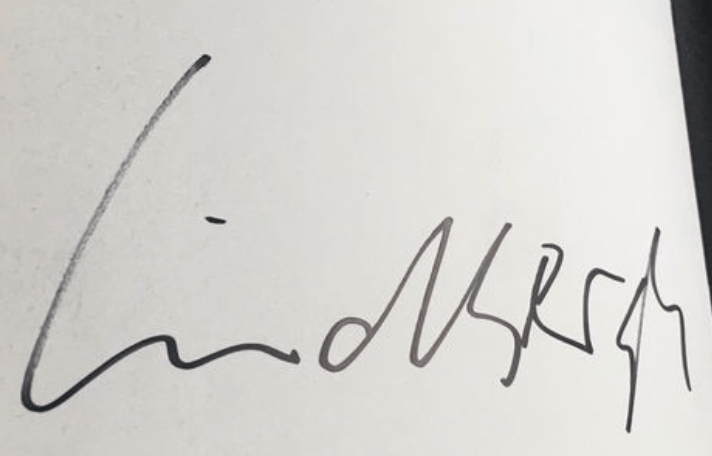 Appraise and sell a painting by Peter Bordbeck
If you own a Peter Bordbeck painting or any other sculpture, ask for a free estimate via our online form.
You will then be contacted by a member of our team of experts and auctioneers to give you an independent view of the market price of your painting. In the event of a sale, our specialists will also advise you on the various options available to sell your work at the best price.