Any questions?

contact@mr-expert.com
Do you have a piece by Berthe Morisot in your possession and would like to know its value? Our Experts will carry out a free appraisal of your piece, provide you with an estimate of the market price, and then help you to sell at the best possible price.
Status, estimation and price of the artist Berthe Morisot
Price of a painting: 45,000 – 7,000,000 €.
Price of a drawing: 600 – 145,000 €.
Estimation of a print: 75 – 2 800 €.
If you would like to have a work by Berthe Morisot appraised, our experts will take care of everything.
The independent artist
Berthe Morisot was a French painter and a founding member of Impressionism. She was born on January 14, 1841 in Bourges and died on March 2, 1895 in Paris. She was respected by her colleagues and was close to Édouard Manet, Pierre-Auguste Renoir, Claude Monet and Edgar Degas.
As the School of Fine Arts was not open to women, Berthe Morisot's mother found her daughters another teacher, Joseph Guichard, who introduced them to painting and more generally to art. In 1864, Berthe Morisot prepared her first Salon with the canvases Souvenir des bords de l'Oise and Un vieux chemin à Auvers. There she met Émile Zola and Honoré Daumier. The canvases did not attract any attention, but the following year, Berthe Morisot and her sister were noticed by Paul Mantz, an art critic.
She met Édouard Manet alongside the copyists at the Louvre Museum and was thus introduced to Charles Baudelaire, James Tissot and Edgar Degas. In 1968, she began an independent but difficult career, as the art world was not open to women. Berthe Morisot painted many portraits, of her mother and sisters, which were exhibited across different Salons. But the young woman decided to turn her back on academic education and founded Les Artistes Anonymes Associés with Monet, Renoir, Sisley, Pissarro and Degas. This movement would later become the Société Anonyme des Artistes Peintres, Sculptors et Graveurs, bringing together a number of Impressionists.
Edouard Manet and posthumous recognition
While being great friends, Berthe Morisot and Édouard Manet had a strange, almost abusive relationship. Manet tended to monopolize Morisot, endlessly correcting her work, ignoring Berthe's wishes. He had the annoying habit of taking over her canvases by modifying small touches here and there. We now know that Berthe Morisot would come back to her works after Manet and adjust them as she pleased before presenting them at the various Salons.
It is very difficult to see the evolution of Berthe Morisot's career, as all her early works were destroyed. After her death, more than 400 pieces were exhibited for the retrospective in her honour at the Galerie Durand-Ruel. Another retrospective was held at the National Gallery of Art in 1983. The Fondation Gianadda in Martigny, Switzerland exhibited her works in 2002 and the Musée Marmottant in Paris dedicated a retrospective to Morisot in 2012.
Recognising Berthe Morisot's signature
Like many artists, Morisot did not sign all of his works. However, you will find below an example of the signatures to give you an idea. Variations of these signatures do exist, do not hesitate to contact one of our experts to formally authenticate a signature.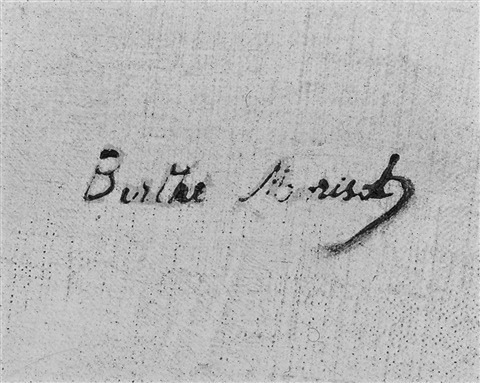 Appraising and selling a piece by Berthe Morisot
If you own a piece by Berthe Morisot or any other object, ask for a free estimate via our online form.
You will then be contacted by a member of our team of experts and auctioneers to give you an independent view of the market price of your piece. In the context of a possible sale, our specialists will also advise you on the different options available to sell your work at the best price.