Blog
Keep up to date with the latest news from art markets across the world through our blog "the eye of the expert"
Any questions?

contact@mr-expert.com
Painting in India is one of the oldest art forms, it can be classified in three categories. Bengal and Calcutta played an important role in the development of contemporary painting. What's more, modern and contemporary painting opposed colonial painting during the twentieth century. The great Western movements such as abstraction were to be worked on by Vasudeo Gaitonde, Tyeb Mehta, AkbarPadamsee, Sayed Haider Raza or Ram Kudar.
Painting was seen as a beneficial activity aimed at high society. This art made it possible to convey a message of a secular or religious nature with a rich ornamental repertoire. The first painters were often anonymous and itinerant and they worked for a wide range of clients, from clerics to princes. A large number of the ancient frescoes have disappeared, and only a few traces have been discovered in temples.
Ancient Indian painting
Buddhist painting most likely appeared in the 4th or 5th century BC. Initially, Buddha was represented iconically, and then he was represented in an anthropomorphic form. It is not uncommon to come across him in illuminations.
Thangka's painting, which means "thing that we roll out", is mainly based on mandala motifs intended for meditation. The diagrams are loaded with symbols and may be associated with deities. Painting on scrolls were also common especially with the school of "Patta Chitra", born in Orissa. Painters often depicted mythological scenes.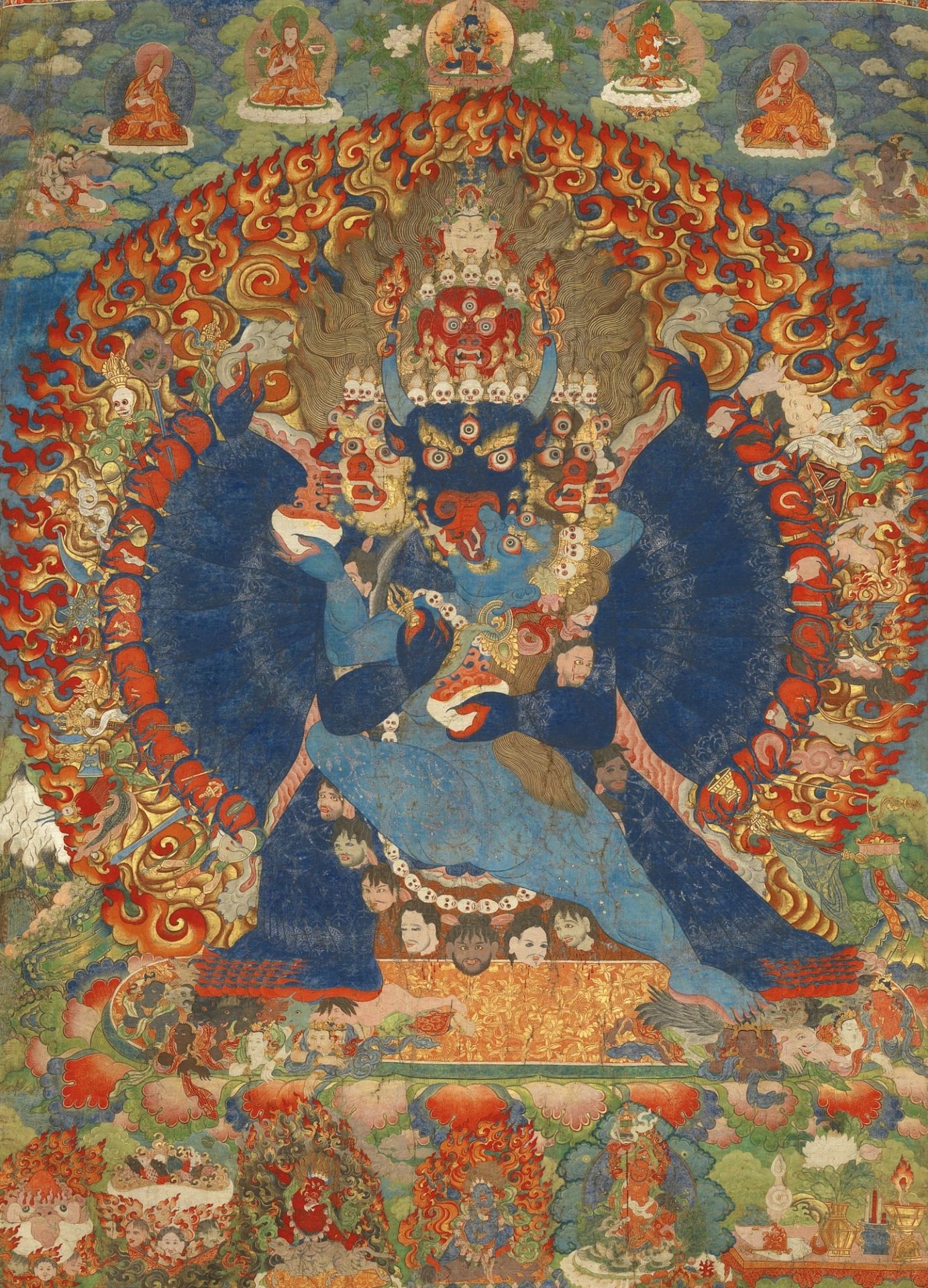 Indian painting of miniatures developed from the 18th century, most often on paper, wood or ivory. This art is appreciated for its delicacy which lies in its chromatic range and its often romantic subjects. The pigments used come from plants or minerals. Some of the old works have been destroyed during invasions. Miniatures were still being produced until the end of the 19th century.
The "Company paintings" emerged with colonisation and are visible in the big cities. This movement consists of making paintings imitating the European style. Other schools developed in parallel, such as the Nirmal School.
Contemporary Indian painting
There is a global painting stylethat fits into the local culture and another that fits into the context of globalisation. The latter is appreciated by international galleries and, economically-speaking, feeds the art market.
Modern art emerged following decolonisation in 1974 with groups of artists and intellectuals introducing their own vocabulary. Some Indian artists gained renown with the diaspora.
Contemporary art came through in the nineties. The development of art in India is mainly through the private sector and the development of collections. M.F Husain transgressed traditional rules by representing the naked gods, which divided people, and several complaints were filed. Francis Newton Souza also developed a personal style.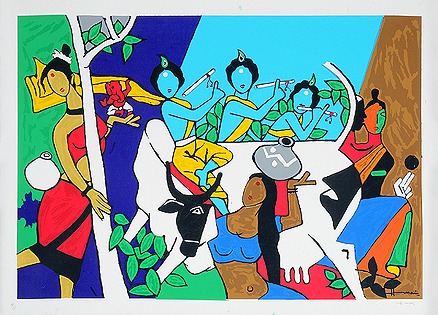 Our Experts offer an estimate of your Indian paintings free of charge  within 48 hours.
You may also like
What's your old painting Worth? The Art of Art Valuation
How to Identify Japanese Prints?
How to identify an Antique Chinese Porcelain Vases?