Blog
Keep up to date with the latest news from art markets across the world through our blog "the eye of the expert"
Any questions?

contact@mr-expert.com
Who are the renowned Cuban painters?
The thawing of diplomatic relations between the United States and Cuba in 2014 has allowed for the country's revival across many fields, particularly in the artistic field. Appreciated for its strategic position between the "two Americas", Cuban art has been significantly revalued.
Since 2015, numerous auctions devoted to Cuban art have taken place, notably at Sotheby's, Christie's, Philipps, and other auction houses in the United States. Amateurs were eager to buy works by well-known artists at affordable prices, compared to their European contemporaries, before the market exploded. Artist Carmen Herrera, 105 years old today, is a perfect illustration of this. She has only been successful since the 2010's and is now one of the most highly regarded contemporary artists on the Cuban art scene. Exhibited in the biggest museums in the world (MoMA in New York, Tate Modern in London), her works have earned hundreds of thousands of dollars.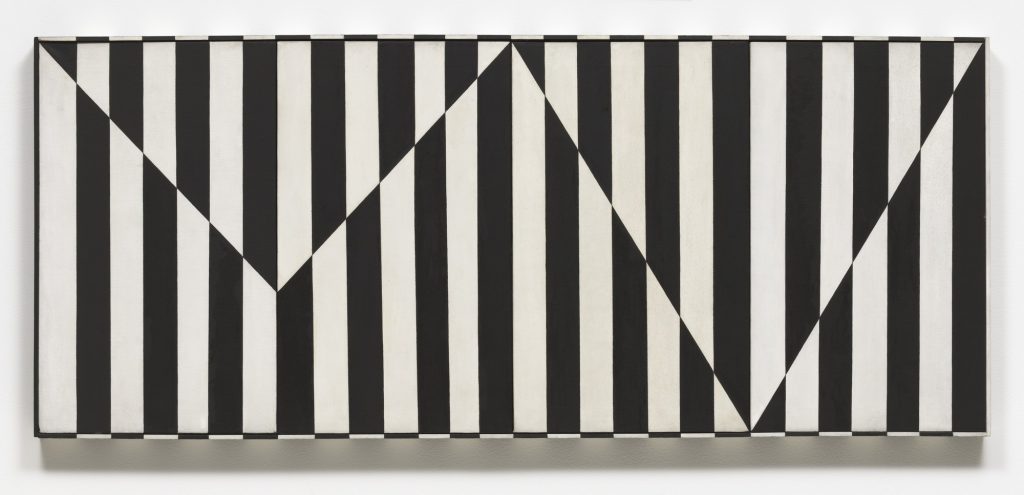 Wilfredo Lam, the undisputed master of the Cuban art scene
Today, and since the past decade, the most highly rated Cuban artist is the modern Cuban painter Wilfredo Lam. Of the ten most expensive Cuban works in 2015, five were by him. A resolutely modern and committed artist (notably with Fidel Castro), he combines his inspiration from the avant-gardes of the early 20th century with an attraction for the Caribbean traditions they appropriated, but also for African culture. A friend of surrealists such as André Breton, he also rubbed shoulders with Pablo Picasso, who considered him to be his cousin. His popularity increased in the 1980s after his death, before exploding in the 2000s to reach the top.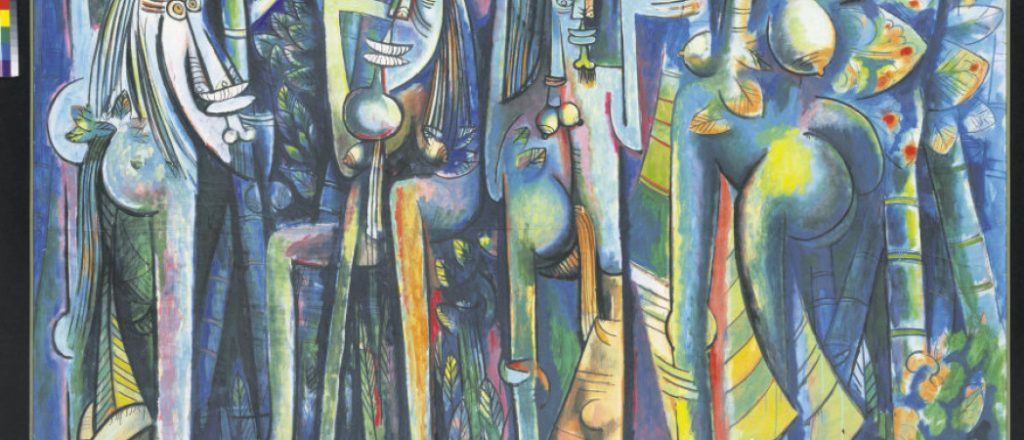 In June of this year, an exceptional painting by the artist was sold at Sotheby's for 9 603 800 dollars, confirming Lam's place as a leader in Cuban painting. An itinerant retrospective exhibition of his work will be held in 2015, starting at the Centre Pompidou in Paris. The exhibition ended at the Tate Modern in London in 2017. 
The Cuban avant-garde
The Cuban avant-garde has seen its popularity grow frenetically in the early 2010's, with four artists in particular, whose reputation is now well established.
First of all, we must linger on the work of the painter Mario Carreño, born in Havana in 1913. Many exhibitions have been devoted to him from Santiago, Chile, to the MoMA de New York. In 2009, one of his paintings entitled "Fuego en el batey". "(  Feu in batey  ) presented by Christie's was sold for the record sum of 2 188 100. Her work, which combines cubism and expressionism, appeals to collectors around the world who are fighting over her works for hundreds of thousands of euros.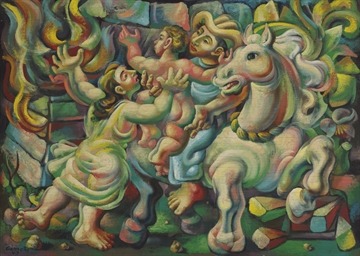 Cundo Bermúdez is another essential painter of the Cuban avant-garde. Born in 1914, he developed a colourful painting linked to European Cubism. His work mainly features still-life or static figures. This artist is very popular and his works sell for tens or even hundreds of thousands of dollars. At Sotheby's, one of his paintings entitled "The four musicians" recently sold for $312,500.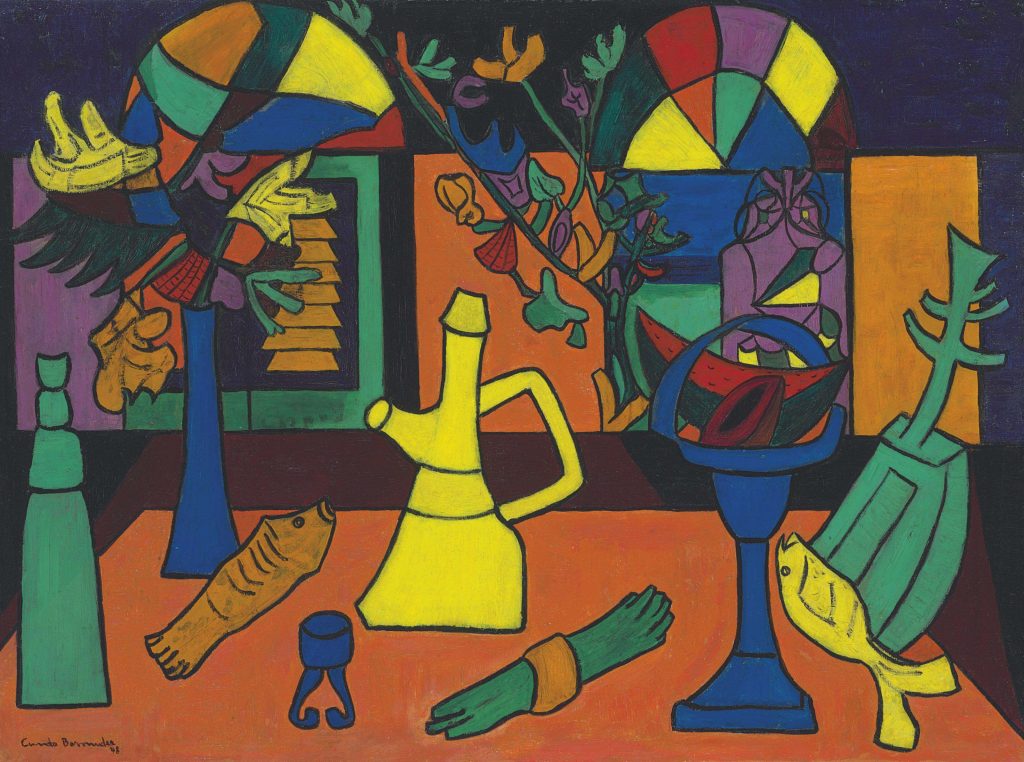 Other avant-garde Cuban artists are also popular, such as René Portocarrero, whose works of tortured landscapes and portraits won over the public and Cuban art lovers in the 1990s. Today the biggest auction houses are promoting his paintings, which sell for hundreds of thousands of dollars. The MoMA in New York has a large collection of the artist's drawings.
Popular contemporaries
Roberto Fabelo, born in 1950, is one of the most highly regarded contemporary artists. Immersed in a disturbing universe and populated by deformed characters, the artist has developed an art close to expressionism and even surrealism. Exhibited in many countries around the world, the artist enjoys a high rating on the contemporary art market. His paintings sell for several tens of thousands of euros and regularly exceed six figures. In November 2019, at an auction organised by Christie's devoted to Latin American art, his painting entitled "Locos por suyu" was exhibited at the Christie's auction sold 312 500 dollars.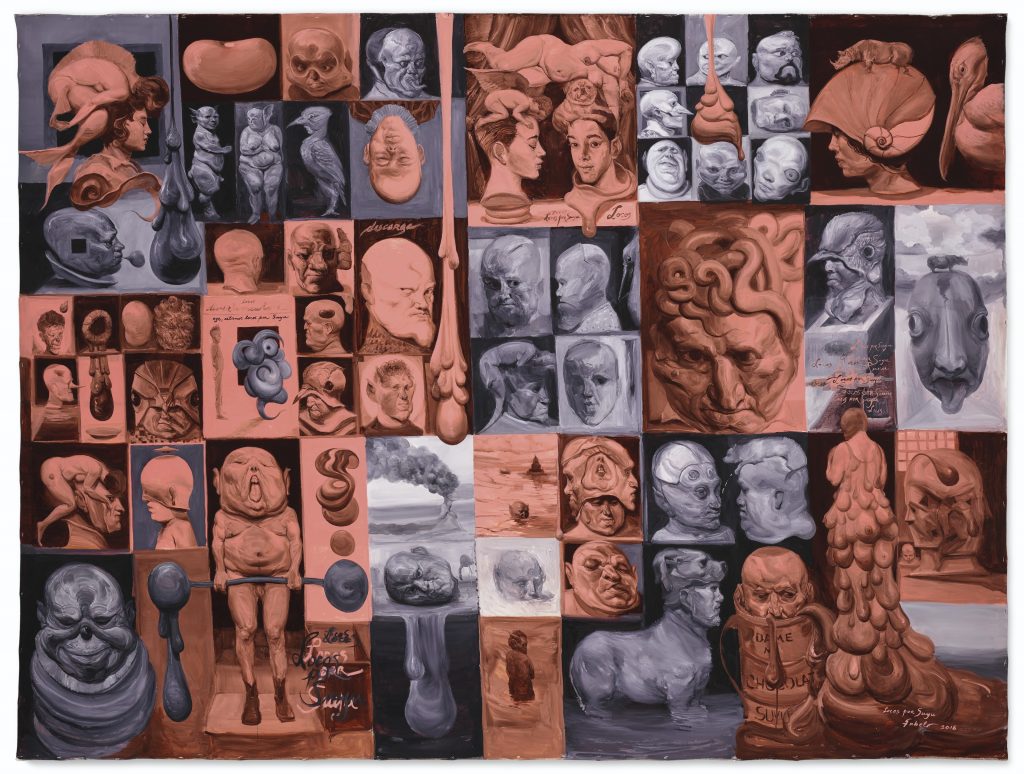 Josignacio is a Cuban artist born in 1963, and his work will be on the US market from 2014, as will Tomás Sanchez, whose works sell for hundreds of thousands of dollars. The latter creates paintings that borrow from a surrealism reminiscent of the Belgian Magritte, his painting entitled "Buscador from paisajes" sold at Christie's in 2012 for 626 500 dollars.
Finally, Dario Viejo is one of the most popular contemporary artists. His painting "El mutante" was recently awarded a contract for the sum of 692,664 dollars.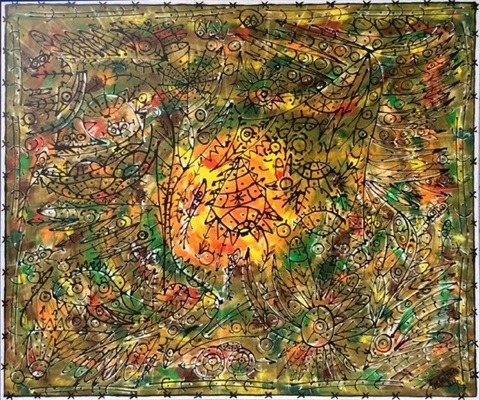 Today, contemporary Cuban artistic creation is continually growing, particularly with post-avant-garde artists such as Zaïda Del Río and more recently José Yaque, Alejandro Campins and Elizabeth Cervino, and this is expected to lead to new record-breaking auctions in the years to come, buoyed by the success of their predecessors.
Our team is at your disposal for any questions related to the authenticity and value of the paintings of Cuban painters.
You may also like
Find the Status and Quotes of Painters
Ancient Indian painting & Contemporary Indian painting
What's your old painting Worth? The Art of Art Valuation