Any questions?

contact@mr-expert.com
Do you have a piece by Zao Wou Ki in your possession and would like to know its value? Our Experts will carry out a free appraisal of your piece, provide you with an estimate of the market price, and then help you to sell at the best possible price.
Status, estimate and price of Zao Wou Ki
Average selling price of a painting: 78,000 – 5,000,000 €.
Estimate for a drawing by Zao Wou Ki: 2,600 – 82,000 €.
Artist's quotation for a print: 500 – 5,000 €.
Average price of another object : 150 – 4,000 €.
The youth of Zao Wou Ki
Zao Wou Ki was born in Beijing on 1 February 1920 and died on 9 April 2013 in Nyon, Switzerland. Zao Wou Ki drew and painted form an early age. His family belongs to the Song dynasty. At the age of fifteen, he passed the entrance exam to the Hangzhou School of Fine Arts. For several years, he would learn drawing from sculpture and live models. He exhibited his works for the first time in 1941 in Chongqing. He was influenced by painters such as Henri Matisse, Pablo Picasso and Cézanne.
He was a Chinese painter and engraver who became naturalised in France in 1964. In the 1950s, he was attached to the new Paris School and then to lyrical abstraction, the work "Traversée des apparences" marked this transition. He was inspired by French artists through the postcards his uncle brought him.
Zao Wou Ki and France
The year 1946 was a crucial year for Zao Wou Ki who met Vadime Elisseeff, cultural attaché at the French Embassy in China. He will incite him to come to France. Some of his paintings were brought to France and presented at the Cernuschi Museum during the exhibition " De Chinese painting contemporaines ". At the age of twenty-seven and after an exhibition in Shanghai, he decided to go to Paris to continue his apprenticeship. Upon his arrival in Paris, he visited the Louvre on several occasions and settled in the painters' quarter in Montparnasse. He will frequent artists such as Pierre Soulages or the sculptor Giacometti.
The consecration of Zao Wou Ki
His first French exhibition took place at the Galerie Creuze, at the same time he discovered the technique of lithography which would soon fascinate him. He also became friends with André Michaux who dedicated several poems to him. From the 1960s onwards, several exhibitions were devoted to him throughout the world. President Georges Pompidou acquired one of his works for his office. He also collaborated with the Sèvres manufactory to create a service for the Ministry of Foreign Affairs.
In 1981, a major retrospective was devoted to Zao Wou Ki at the national galleries of the Grand Palais. It travelled to five countries, including Japan and China.
In 2018, the Musée d'art moderne de la ville de Paris dedicated an exhibition to him.
The techniques used by Zao Wou Ki
Zao Wou Ki worked with several mediums including paint, ink and even stained glass. At first, he worked according to Chinese tradition, but he became interested in lyrical abstraction over time thanks to Paul Klee. His paintings are large format with the date of their completion or an event as the title. Among his best-known paintings are the "Piazza" and "Foule Noir". Indian ink held an important place from 1945 until he abandoned it in 1971. Zao Wou ki wanted his art to be universal.
His role as an illustrator is also important with his lithographs, he worked with André Malraux for his book "La tentation de l'Occident" as well as many other authors including Léopold Sédar Senghor, René Char and Jocelyne François.
Recognising Zao Wou Ki's signature
Like many artists, Zao Wou Ki did not sign all of his works. However, you will find below an example of the signatures to give you an idea. Variations of these signatures do exist, do not hesitate to contact one of our experts to formally authenticate a signature.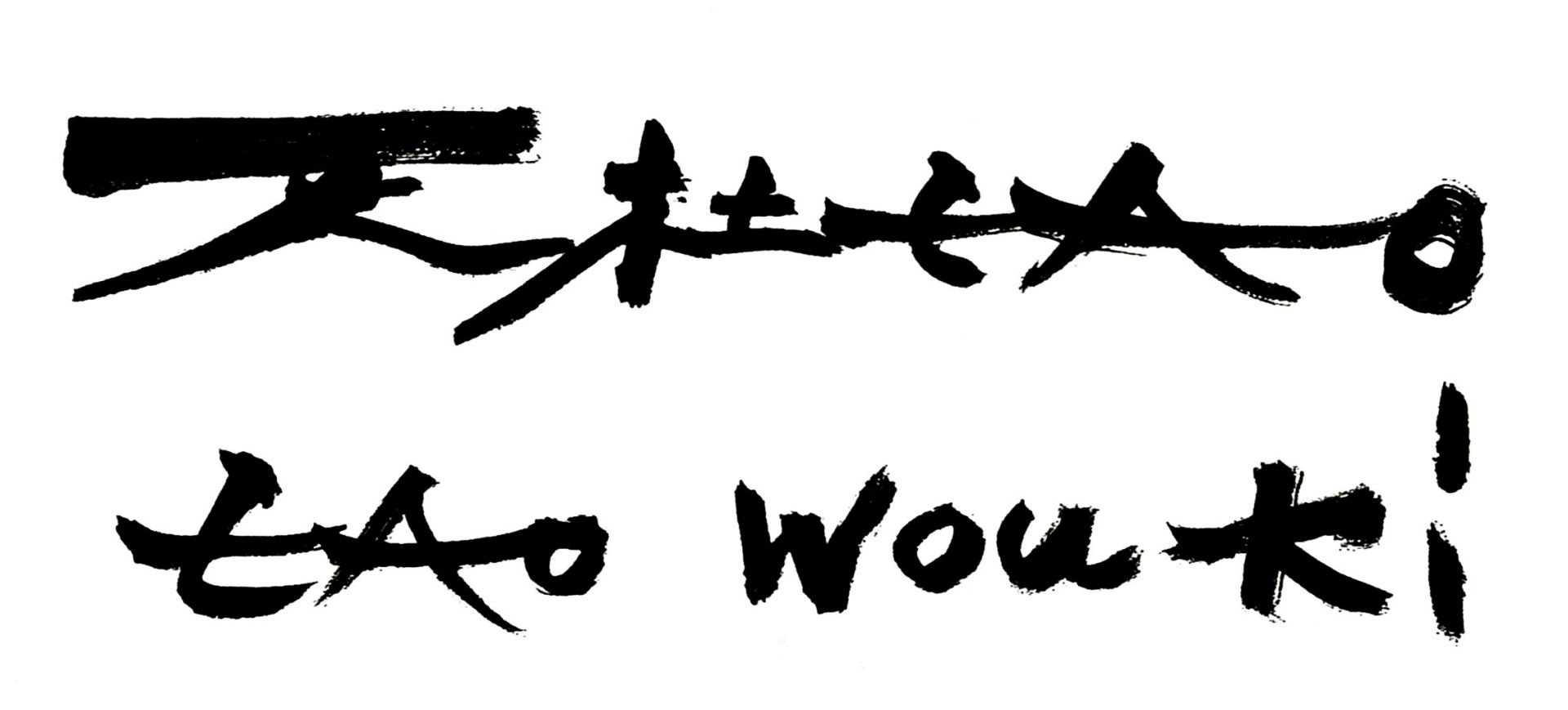 Appraising and selling a piece by Zao Wou Ki
If you own a piece by Zao Wou Ki or any other object, ask for a free estimate via our online form.
You will then be contacted by a member of our team of experts and auctioneers to give you an independent view of the market price of your piece. In the context of a possible sale, our specialists will also advise you on the different options available to sell your work at the best price.